Landolt Cup 2022, 7th-10th September
At a higher level !
It's done! We have our complete tournament with the arrival of 2 foreign teams evolving in 1st division. They are JL Bourg-en-Bresse, our French neighbors and the Italians of Givova Scafati Basket. These strong teams will be challenged by our top 4 of the last SBL championship.
Our 6 teams will be divided in 2 qualification groups, the "Mercier" group and the "Tissières" group. Each team will play 2 games in their respective group, then a 3rd game for the finals.
The qualifying matches will be held on Wednesday, Thursday and Friday. The finals on Saturday
The groups
| | |
| --- | --- |
| MERCIER group | TISSIERES group |
| Givova Scafati Basket (ITA) | JL Bourg-en-Bresse (FRA) |
| Fribourg Olympic Basket | Lions de Genève |
| Union Neuchâtel | SAM Basket Massagno |
André Mercier and Michel Tissières are people who have worked for a long time for the good development of the USY Basketball. André was for more than 10 years president of the club and was one of the pillars who started the tournament in 1974.
Michel Tissières was an exceptional coach for many years. Recognized for having trained players who became professionals as for example the Louissaint siblings.
André and Michel are honorary members of the USY Basketball club and consequently, it was important for us to associate them with the Landolt Cup.
Program of the qualification games
| | |
| --- | --- |
| MERCIER groupe | TISSIERES group |
| Wednesday September 7th at 6pm | at 8.45pm |
| Fribourg Olympic Basket 98 - 57 Union Neuchâtel | Lions de Genève 71 - 83 SAM Basket Massagno |
| Thursday September 8th at 6pm | at 8.45pm |
| Givova Scafati Basket 82 - 72 Fribourg Olympic Basket | JL Bourg-en-Bresse 90 - 62 Lions de Genève |
| Friday September at 6pm | at 8.45pm |
| Union Neuchâtel 68 - 77 Givova Scafati Basket | SAM Basket Massagno 76 - 69 JL Bourg-en-Bresse |
Schedule of Saturday September 10th
3pm
Final 5-6th place
Lions de Genève 46 - 78 Union Neuchâtel
5pm
3 points shooting contest
Winner Nate West with 15 points
6pm
Final 3-4th place
JL Bourg-en-Bresse 82 - 70 Fribourg Olympic
8h45pm
Final 1-2nd place
Givova Scafati Basket 84 - 81 SAM Massagno
Team photos
JL Bourg-en-Bresse
Standing from left to right
8 Elian BENITEZ
13 Pierre PELOS
24 Isiaha MIKE
12 Jr. James A. PALMER
21 James L. DICKEY III
22 Alexandre CHASSANG
7 Maxime COURBY (Cap.)
34 Kévin KOKILA
6 Hugo CUCHERAT
Sitting
5 Hugo BENITEZ
10 J. Frantz MASSENAT
Assistant Coach Jean-Baptiste LECROSNIER
Head Coach Frédéric FAUTHOUX
Assistant Coach Slobodan SAVOVIC
83 JAxel JULIEN
11 Jordan FLOYD
Givova Scafati Basket
Players
32 Diego MONALDI (ITA)
12 Kruize Alshaude Zha-Kee PINKIN (USA)
00 Julyan Ray STONE (USA)
13 Quirino DE LAURENTIIS (CH)
20 Mycheal Gerome HENRY (USA)
15 Aristide LANDI (ITA)
18 Riccardo ROSSATO (ITA)
38 Roman TCHINTCHARAULI (GEORGIA)
1 Doron Emanuel LAMB (USA)
35 Nongo Iris IKANGI (ITA)
3 Trevor Carter THOMPSON (USA)
Coaching staff
Coach Alessandro Roberto ROSSI (ITA)
Assistant Francesco NANNI (ITA)
PF Elia CONFESSORE (ITA)
Union Neuchâtel Basket
First row
3 Nate WEST (USA)
5 Joanis MAQUIESE (FRANCE)
73 Juan Esteban DE LA FUENTE (ARGENTINE ET SUISSE)
69 Silmy JOAO CAPUTO (AN GOLA)
10 Henri CHOKOTE (SUI)
Second row standing
assistant coach Chad TIMBERLAKE (USA)
8 Saban MEHIC (SUI)
12 Nikola DAMJANOVIC (SUI)
17 Vigdon MEMISHI (SUI)
6 Dalan ANCRUM (USA)
9 Arkim ROBERTSON (GRENADE)
4 Jonathan GRÄSER (SUI)
coach Mitar TRIVUNOVIC (SERBIE)
Missing Killian Martin No. 13
Geneva Lions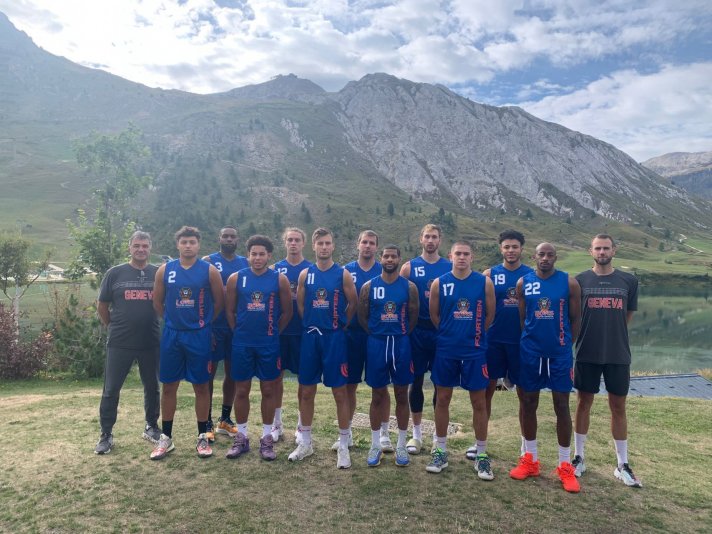 Players
1 M. Youssef CHABOUH (SUI)
2 Hakim CHARFI (SUI)
3 Arkel A.LAMAR (USA)
5 Slobodan MILJANIC (MNE)
9 Denzel TCHOUGANG (SUI)
10 Bryan COLON (DOM/SUI)
11 Clayton LE SANN (SUI)
12 Thomas JURKOWITZ (SUI/FRA)
15 James KARNIK (CZE/CAN)
17 Augustin LACROIX (SUI)
19 Noé ANABIR (SUI)
22 Jeremiah JD PAIGE (USA)
Coach Alain ATTALAH (EGY)
Assistant coach Tim ARNS (NL)
SAM Massagno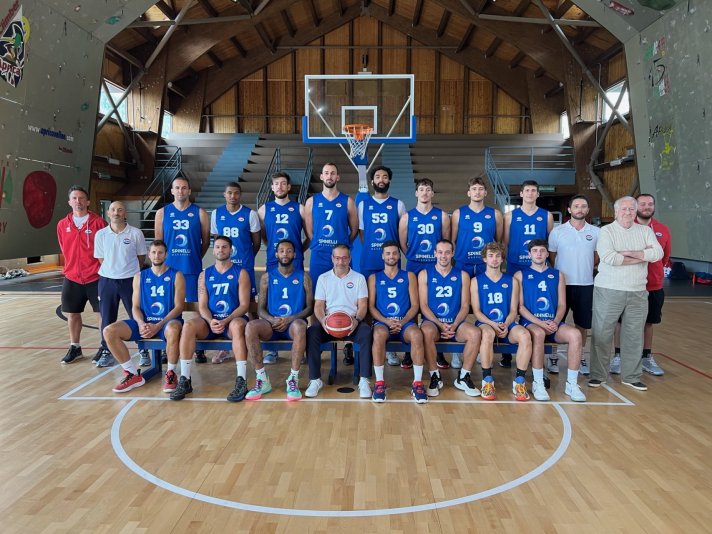 Standing from the left
Coach Oscar PEDRETTI (ITA)
Assistant Salvatore CABIBBO (ITA)
33 Dusan MLADJAN (SUI)
88 Noé BOTULI (BEL)
12 Laurent ZOCCOLETTI (SUI)
7 Marko MLADJAN (SUI)
53 Jonathan GALLOWAY (USA)
30 Ivan TANACKOVIC (SUI)
9 Erik KOLUDROVIC (SUI)
11 Patrik KOVAC (SUI)
Coach Matteo CACCIA (ITA)
Team Manager Luciano Grigioni (SUI)
Physio Yuri COLOMBO (ITA)
Sitting from the left
14 Roberto KOVAC (SUI)
77 Nikola STEVANOVIC (SUI)
1 Isahia WILLIAMS (USA)
Head Coach Robbi GUBITOSA (SUI)
5 Alexander MARTINO (SUI)
23 Francesco VERI (SUI)
18 Gianluca CAPROTTI (SUI)
4 Filipp TERRIER (SUI)